Trinity Care Center, a Skilled Nursing Home in Round Rock, TX
The compassionate and professional care that has been a hallmark of Trinity Care Center was recognized by being named one of America's Best Nursing Homes by Newsweek®, the only one in the greater Austin region. The advanced community provides shortterm rehabilitation for patients who need to recover after hospitalization, as well as long-term care for those who need the additional support. A team of medical experts collaborate  with residents, families, and their care teams on individualized plans to restore the highest functional level possible.
Trinity's expanding Memory Care focuses on the individual, creating an environment that fosters independence and restores the self-esteem and dignity they have earned throughout their lives. Sensitive to the impact memory loss has on every person and their support system, Trinity memory care nurses and therapists work diligently with physicians to provide a plan of care for each resident.
Virtual Tour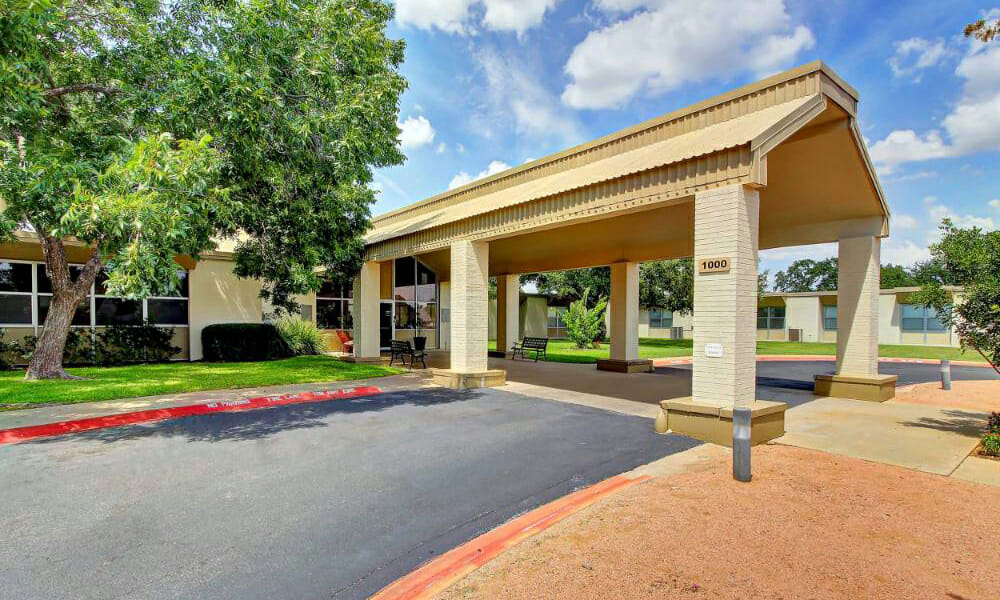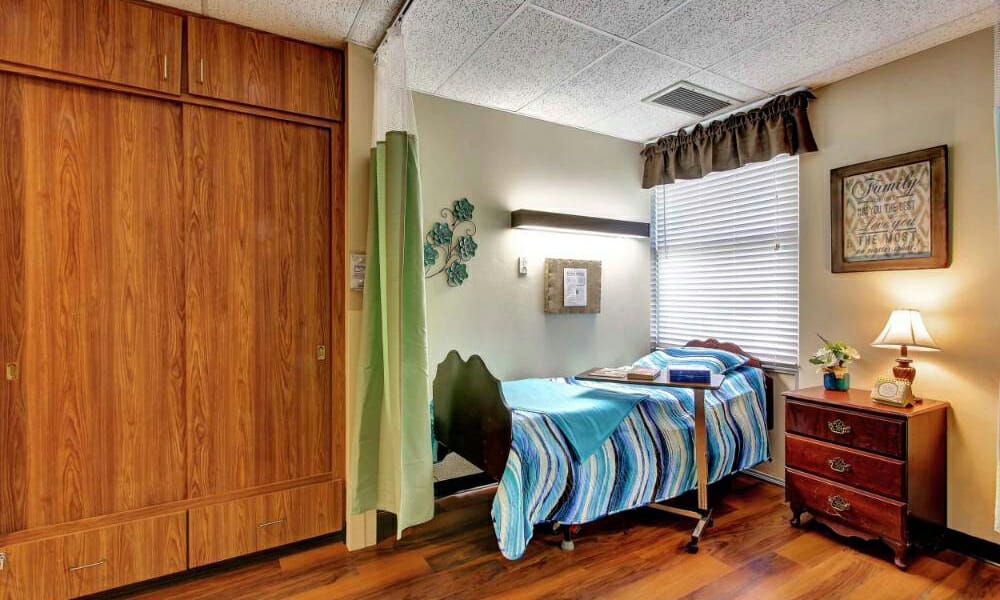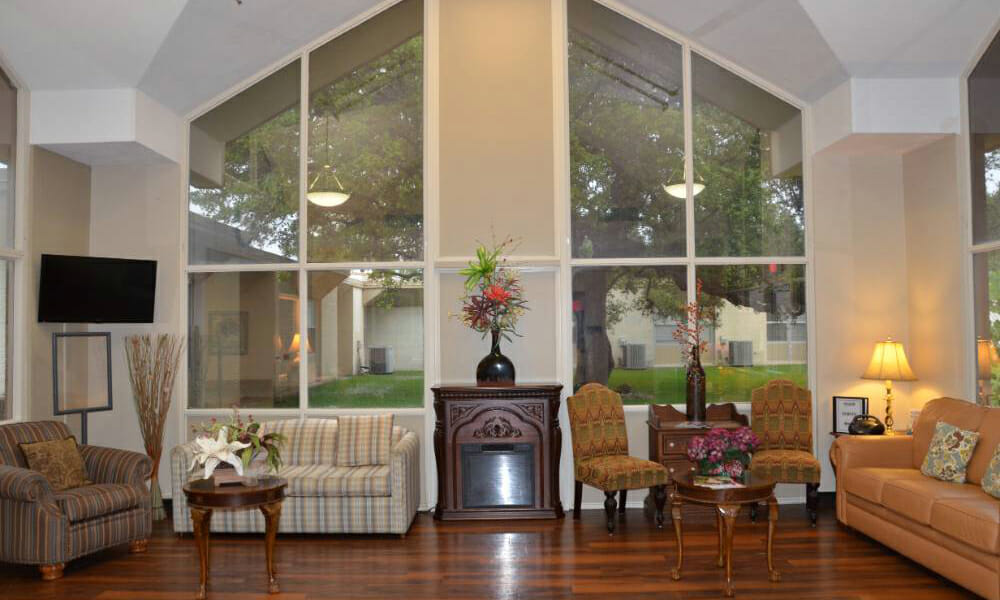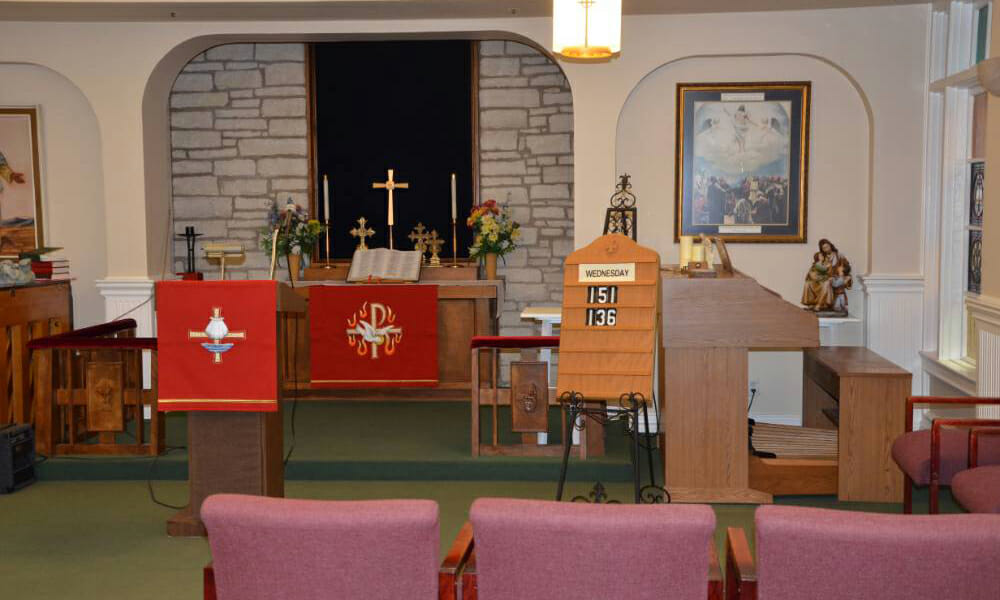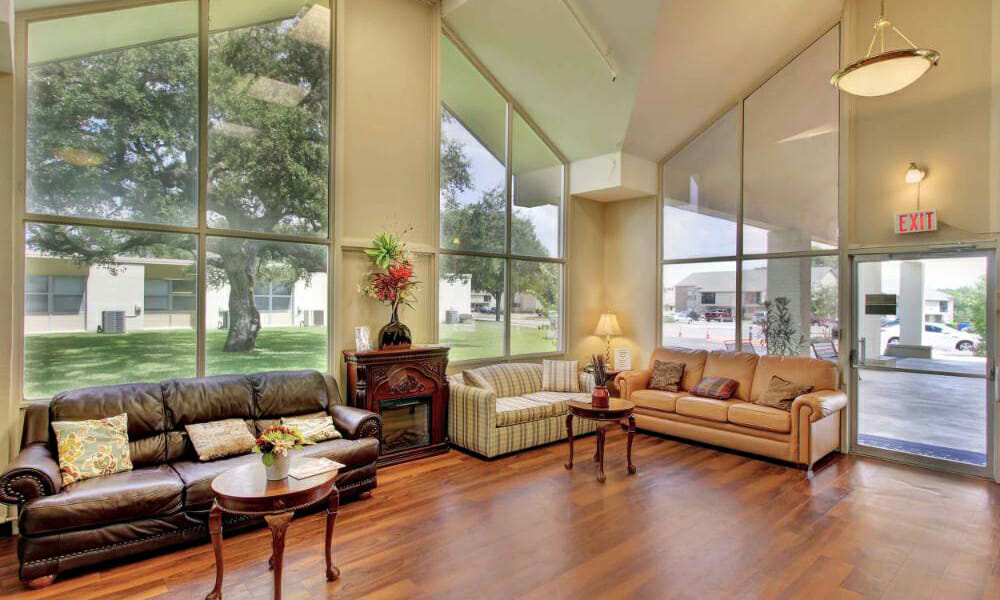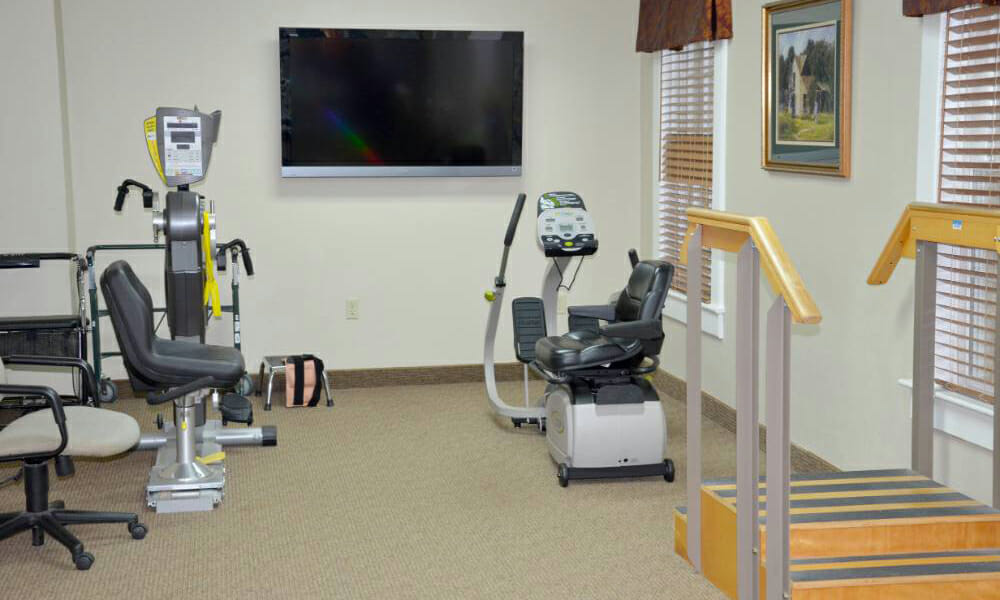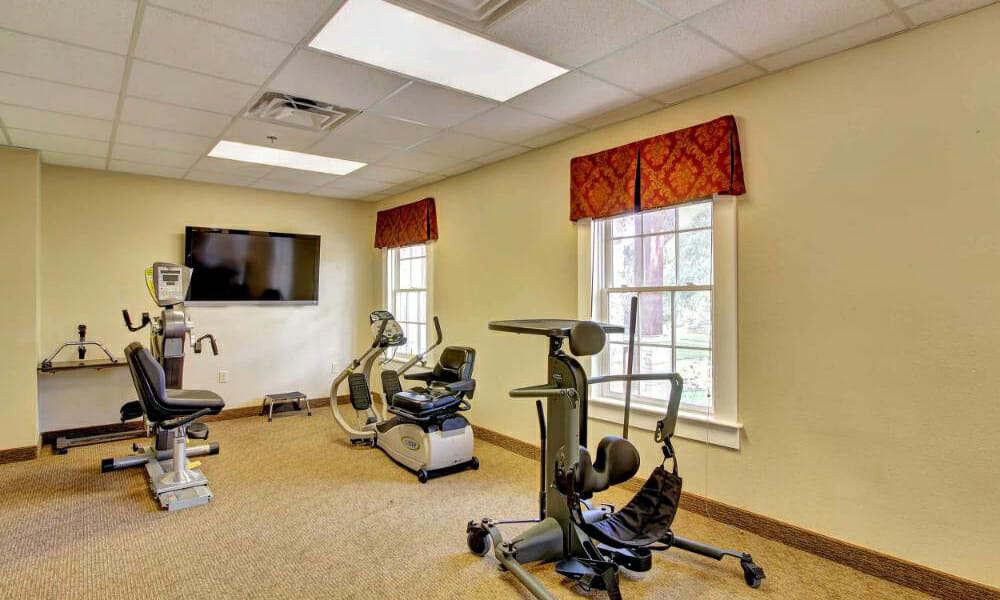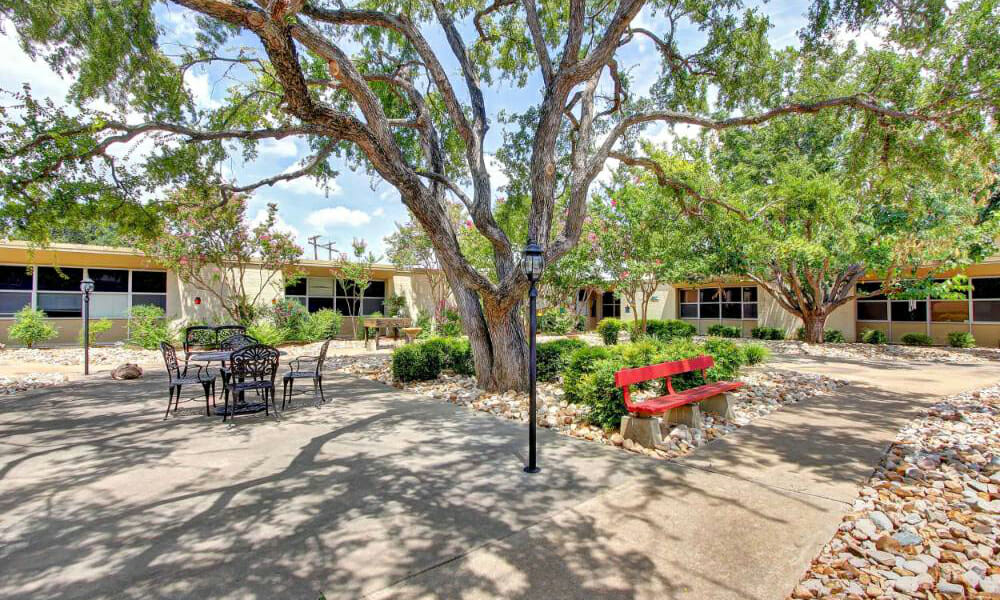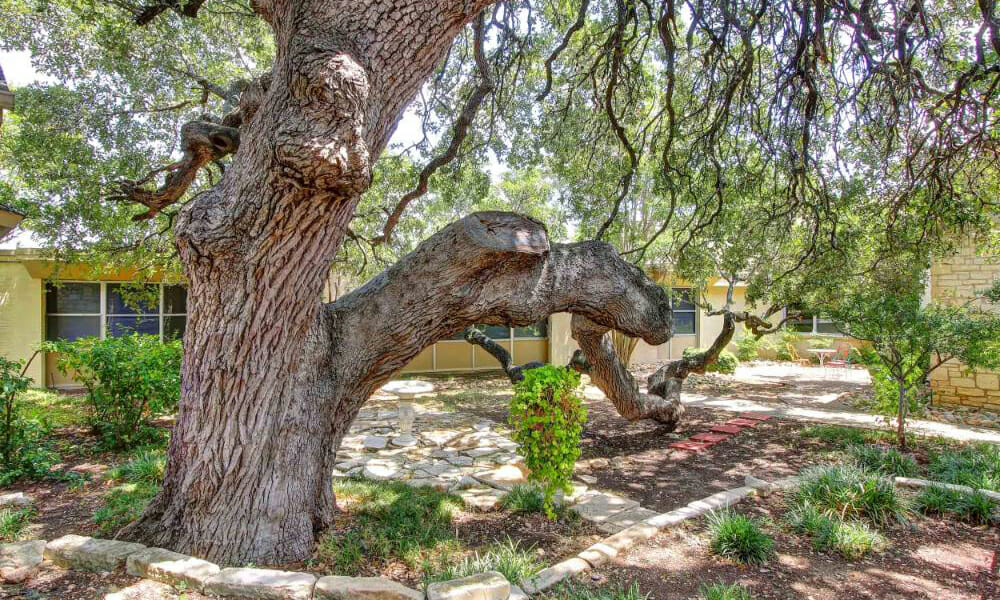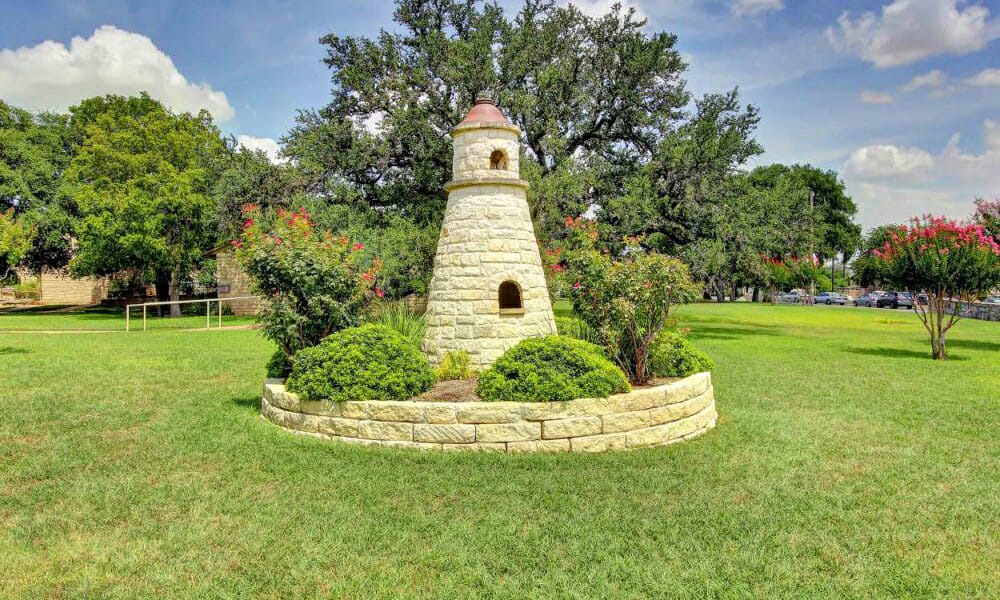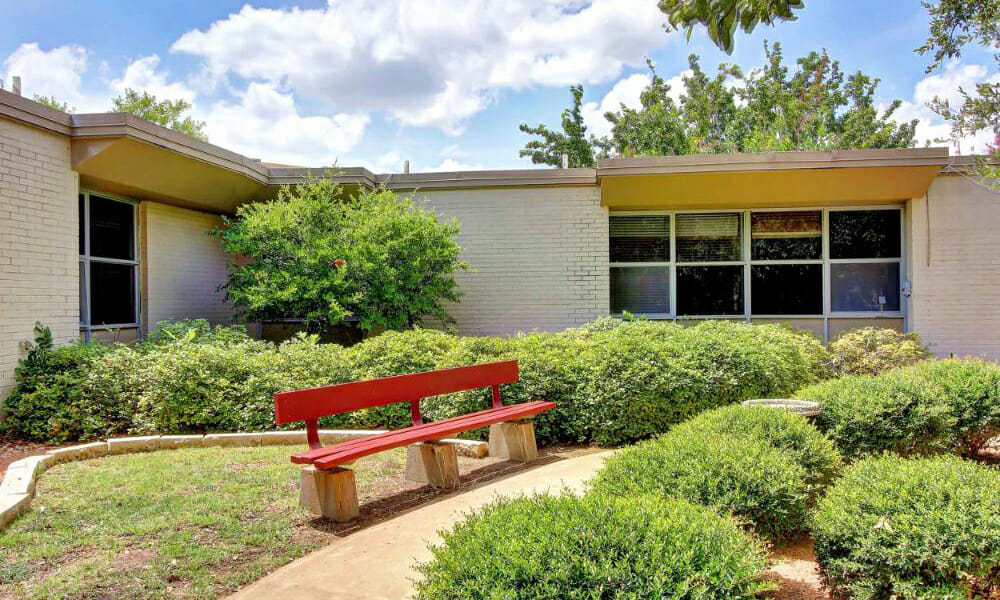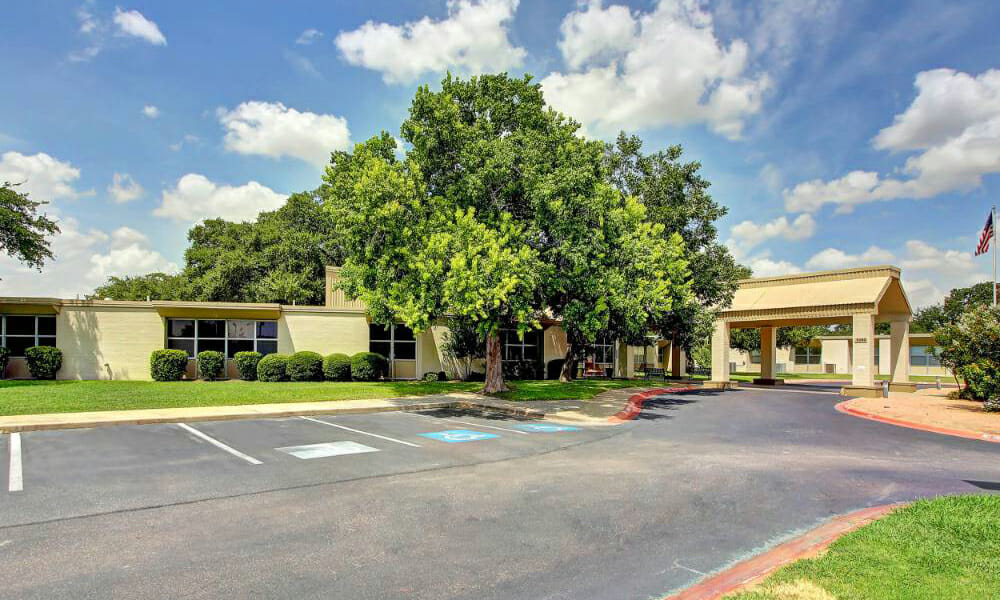 What our residents, families, and team members are saying
My father suffered a stroke and it was recommended he pursue treatment at a Skilled Nursing Facility for physical therapy, occupational therapy, nursing care, and speech therapy. We chose Trinity after reading the positive reviews from other families who had taken their loved ones there. I am so happy we did. He received all of his therapy services daily from very caring professionals. From the moment he got there till the end of his stay, we saw him make significant progress every day. My dad told us he felt very safe and cared for while there and that meant everything to us. I truly appreciate the professionalism and expertise provided throughout his stay.
Thank you to everyone at Trinity Care!
The staff and administration are honest and it is obvious they invest in their people, the people who will look after your loved ones. The staff was so nice and personable to my mother. Their care made her recover well, and when she was ready to transition to home care they were equally helpful to support her decision to leave the facility and spend time and recovery with family.
This place made all the difference in my mother's recovery. They invest in the people who are helping your loved ones, that is what makes all the difference. I needed someone to make my mom feel like she was being cared for and Trinity did that and more!
They really love my dad like he is a family member. They care for his needs and encourage him to get better. He has improved so much since arriving there.
It is the people that make Trinity so amazing!
We are forever grateful to have found a place that treats their patients with care and compassion–from admissions to the wonderful nurses and therapists who work together towards a common goal.
I am so glad to have found Trinity Care Center!
From the first call to moving in, they made this mom's home immediately. I feel she is surrounded by knowledgeable and caring staff that will care for her to the best of their abilities.
It's a blessing to have individuals help our family during such a difficult time. Every time we visited, the staff greeted us with kindness and made such a welcoming atmosphere. We are so thankful and feel very blessed to have our loved one being cared for with respect and kindness. Thanks again to all of the staff at Trinity! 
From onboarding, nursing care, and the whole PT team, everyone is working hard to ensure the residents are safe and healthy. I went from barely walking to doing walking squats, biking, and 50 stairs at a time. I cannot thank the PT team enough. My timeline of recovery went from 3 months to just over one.
Trinity Care Center is staffed with some fantastic folks.
Every single person I have encountered here is kind and accommodating. I need both physical and occupational therapy and they have a wonderful staff that is taking care of these needs so that l feel hopeful about being able to go home soon. 
I'm very happy that I chose to come here!