It's a new day at Caraday and a new way to work!
Caring about your job.
Making a difference in the lives of seniors.
Enjoying your team members.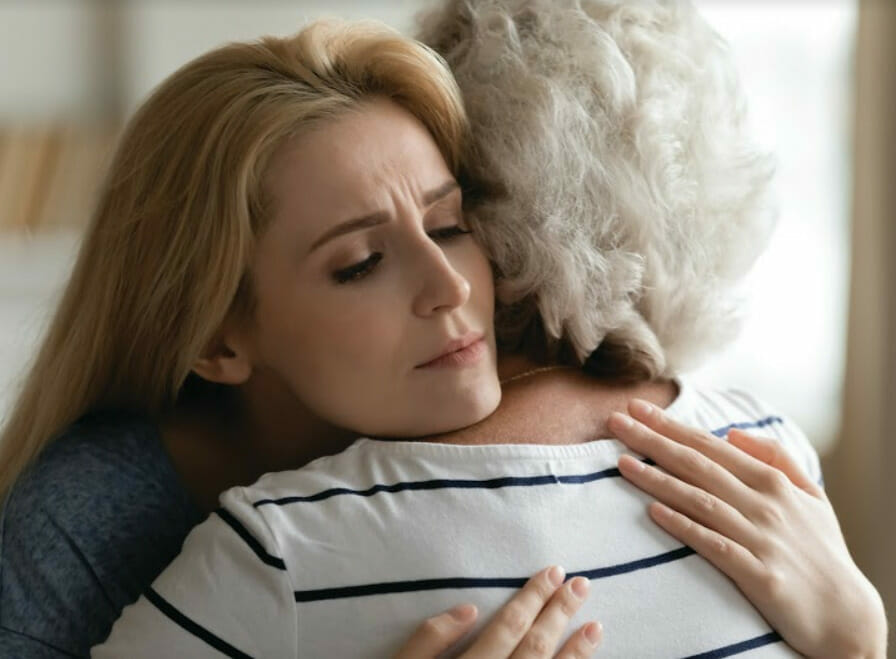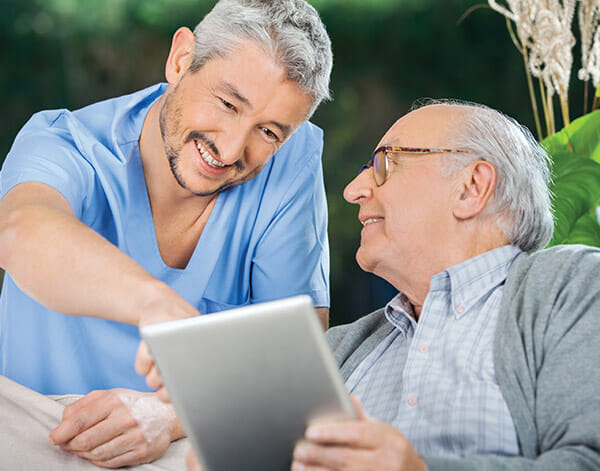 Together, we're Caraday
At the heart of everything we do are the team members who deliver compassionate and skilled care to the residents we serve. Every day, they're showing they care in ways that matter – with pride and a shared sense of purpose.
The Caraday way
We live by the Golden Rule – treat others how we want to be treated. That's our commitment to our team members and we demonstrate it with generous benefits, professional and personal development, and a collaborative culture.
Competitive pay
Comprehensive benefits including medical, dental, and vision
Team member assistance program
Medical and dependent spending accounts
401(k)
Life & disability
Paid time off (vacation, holidays, sick time)
Career development and growth opportunities
Monthly activities and contests
Health education and promotion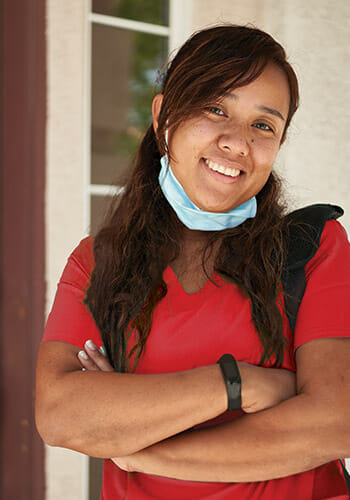 A new way to work
Interested in joining the Caraday Healthcare team? It's always a new, exciting day at Caraday – a place where we are passionate about what we do and who we work with. Our communities feel like home with staffing ratios that allow personal interaction with each resident.
Find out for yourself what it's like to work at Caraday and explore current openings.
If you're interested in Caraday Home Health, see current opportunities.
What Team Members Are Saying
Thank you for the kind care given to my mom in her last days. We appreciate all of you! A special thank you to Nurse Patty for always keeping me updated, and to Louie for all the hard work and support during our crisis.
The staff at Wurzbach is top notch!
I would recommend this facility for anyone who needs a safe place for their loved one. My mother stayed at this nursing home for over a month and she was treated like royalty from day one. A personal thank you to those who assisted my mom every day and take pride in their job: the nursing staff (Dolores and Bree), the CNA's (Areli, Roxanne and Flo), the PT and OT staff (that never gave up), and last but certainly not least the administrative staff (Mr. Johnson). THANK YOU!
Windcrest receives 5 stars!
Caraday is one of the best places I've worked at. When you walk through the door you feel comfortable at at home. We are like one big family.
I appreciate the way my night shift crew pitches in to help each other with their tasks, and always there when we need each other, never ask why or when. A big shout out to the crew members for all you do for our residents.
Why I choose to work at Caraday is because I feel more at home with this company than I have with any company. They continue to train and teach as well as guide people to help them grow.
I have merely worked at Caraday since they bought out our facility and already they have made so many changes that have helped our staff bring smiles to our residents. Even throughout the pandemic we did our best and now continuing with visitation and activities for our residents has lifted many spirits including my own. I am just grateful.
I have only had 2 supervisors in my entire career that appreciated and accepted me for who I am, and one of those is my current DON. We help each other and enjoy one another and end up laughing A LOT during our work days! I am happy every day I work and look forward to it and interacting with my residents. It truly is a TEAM approach here!
All of my teammates deserve a huge shout out! We may not always agree but we are always able to come together to provide the best outcomes for our residents and families.
The loving unselfish care given by my teammates from the janitor, kitchen staff, nurses, OT, PT, CNAs all the way to administration each and everyday affects my heart and makes me proud to be part of the Caraday Team!
Caraday Healthcare is an equal opportunity employer and we do not discriminate on the basis of an individual's race, color, disability, religion, gender, gender identity or expression, sexual orientation, national origin, genetics, age, marital status, veteran status, or on any other basis or characteristic prohibited by applicable federal, state, or local law.
All Caraday positions are subject to a background check.
Our positions do not qualify for visa sponsorship.