Leadership Team
Robert Choi
Chief Executive Officer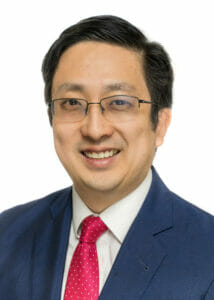 Robert Choi is an experienced executive leader in growing high-performing teams, applying innovation, and executing mergers and acquisitions with multiple organizations across the longterm and post-acute care continuum.
Prior to graduating from Emory University, Robert founded and sold a project management dot-com company to IBM. Following graduation, he started his health care career in healthcare real estate development and remains an active advisor and partner in several senior housing development and investment companies.
Robert has led the growth and management of multiple long-term and post-acute care provider groups and the development of the largest long-term and post-acute care physician practice in Texas. After selling the practice to Harden Healthcare, he accepted a position to remain with the organization  as Vice President of Operations and Integrated Care. Following the sale of Harden to Gentiva, Robert founded a population health management organization that went on to manage over 60,000 patients daily. His next entrepreneurial venture was as founding partner of Collain Healthcare, a joint venture with LG, to develop senior living technology and post-acute electronic health record software and recently led a complex M&A transaction involving two multinational conglomerate companies for its divestiture to Constellation Software, a Canadian publicly-traded company.
Robert serves on the board of several businesses, non-profits, an SBA lending bank, and a Venture Capital fund. He is a sought-after speaker and lecturer on topics related to healthcare real estate, operations, technology, and innovation at national and international conferences.
Greg Moore
President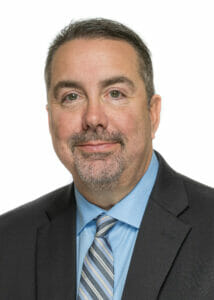 Greg Moore is a seasoned executive with more than 25 years of experience operating skilled nursing and assisted living centers in Texas. Prior to joining Caraday, Greg served as Chief Operating Officer of an innovative skilled nursing and rehabilitation model offered by Remington Medical Resorts. As President of TRISUN Healthcare, Greg led the growth of its skilled nursing and assisted living portfolio, doubling its footprint from 17 to 34 centers. Greg also served as a Regional Vice President of Operations for Sava Senior Care (formerly Living Centers of America/Mariner Healthcare).
A strong leader, Greg believes in fostering a culture that empowers team members as a means to achieve all desired clinical and financial outcomes. By creating strategic partnerships within the continuum of care, Greg has dramatically improved service delivery. One notable example is a collaboration between specialty physicians and skilled nursing centers that resulted in a series of new clinical programs.
Greg has served on numerous boards including the Board of Directors of the Texas Health Care Association and the LTC Administration Advisory Board for Texas State University. He is a graduate of Texas State University, earning a Bachelor of Science in Health Professions with a major in Long-Term Care Administration.
Maryann Choi, MD, MPH, MS, CMD
Chief Medical Officer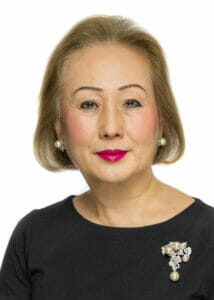 Dr. Maryann Choi is an internist, geriatrician and hospice palliative care physician, executive, investor and entrepreneur with significant expertise in senior healthcare operations, policy, and health information technology. She has vast experience and a deep understanding of long-term and post-acute care operations, payor strategies, clinical delivery, and regulatory frameworks.
Dr. Choi was formerly the Chief Medical Officer for Harden Healthcare. She provided high-level medical leadership and oversight to all of Harden's 34,000 patients. Additionally, Dr. Choi was appointed to the Board of the Texas Department of Aging in 2003 and to the Texas Health and Human Services Commission Council as Vice-Chair in 2004. She served in that role every year consecutively through 2016 and retired as the longest-serving member.
Dr. Choi holds a Master's in Public Health from Texas A&M and a Master's in Computer Science from Hofstra University. She served on the faculty and medical staff of Yale University, Albert Einstein Medical College, and Texas A&M Health Science Center. Dr. Choi served as Director of Geriatrics at Baylor Scott and White Hospital.
Steve Wood
Principal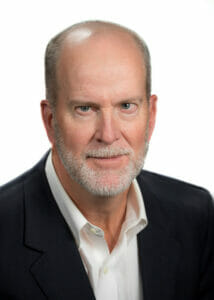 Steve Wood has broad-based experience as an owner, investor, developer, and operator of senior living companies and real estate across the continuum of care. He has held leadership positions including President, Executive Vice President, Chief Financial Officer or Managing Partner of a variety of rapid growth companies in long-term and post-acute care, consumer retail products, and healthcare soft goods.
Additionally, Steve's experience includes a unique combination of approximately 15 years as a lender or investor and 15 years in operations primarily as CFO. He has a long track record of success in leading and growing healthcare companies, including his role at Harden Healthcare as President of the Long-Term Care division, comprised of over 5,650 beds of skilled nursing and assisted living facilities, a long-term care pharmacy company, a rehab company, and nurse practitioner provider group. Steve also has broad-based healthcare experience withdurable medical equipment, behavioral health companies, and advising hospital operators and physician groups.
Steve's background also includes extensive experience in banking and investment banking as an Senior Vice President of Wells Fargo Bank and as President of KW Capital Southwest, a private equity fund. Over his career, Steve has demonstrated successful management in rapid growth environments, execution of complex transactions, business process and operations improvement, strategic financial management, and strategic cost reductions. He holds a unique combination of perspectives from finance, management, operations, and healthcare delivery.
Actively involved in the community, Steve serves in numerous non-profit and civic causes. He earned his Master of Business Administration from the University of Texas at Arlington.
Brianna Braden, SPHR
Senior Vice President, Human Resources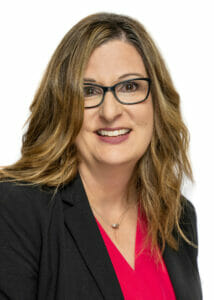 Brianna Braden brings her expertise and vision to overseeing human resources for all 13 Caraday locations. With more than 15 years of experience in leadership roles, Brianna has established an extensive background in team member relations, recruitment, diversity programs, and benefit administration in environments spanning across multiple sites and locations. As a hands-on project-oriented leader, she has directed the development of human resource management systems to gain efficiencies, initiated diversity programs, and contributed to merger and acquisition initiatives.
Before joining Caraday, Brianna was a Division Director of Human Resources for TASB and Vice President of Human Resources for FirstCare Health Plans where she drove HR strategies for both companies. During most of Brianna's tenure with Harden Healthcare, she served as Senior Vice President of Human Resources after holding several human resource positions with increasing responsibility.
A graduate of the University of Texas at Austin with Bachelor of Arts in Sociology, Brianna is a certified professional by numerous human resource organizations, including a Certified Professional in Human Resources (SPHR) from the Human Resources Certification Institute, a Certified Professional (SHRM-CP) from the Society for Human Resource Management, a Certificate in Mediation from the Austin Dispute Resolution Center, and a Certificate in Human Resource Management from the University of Texas at Austin. An active member in professional and community-based organizations, Brianna has held several leadership positions and is a frequent presenter at professional events.
Amanda Arispe
Vice President, Revenue Cycle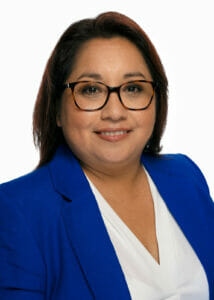 Amanda Arispe first became engaged with long-term and senior care in 2005. Having worked in various facets of the revenue cycle over the years, Amanda has sensitivity to the delicate and complex issues facing the residents and families that Caraday serves. Amanda strives to lead her team by applying a servant leadership coupled with a detailed measured-results management style.
Before joining the Caraday team, initially as Revenue Cycle Manager, Amanda was a Divisional Director of Business Office Operations and Regional Account Manager for Abri Healthcare (formerly Senior Care Centers) in Austin. Her broad responsibilities included monitoring both private pay, Medicaid, and Medicaid-pending processes for over 100 facilities across Texas and Louisiana. Similar to her role at Caraday, Amanda ensured processes were being followed and coordinated with internal departments to ensure compliance and positive outcomes related to revenue. She has also held positions as a Regional Business Office Manager.
A native Texan, Amanda graduated from Austin Community College.
Doug Bray
Vice President, Facilities and Construction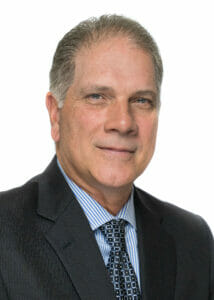 Doug Bray oversees the Life Safety Compliance and Capital Improvements of all Caraday communities, ensuring the buildings are in top order for the enjoyment and safety of all residents and team members. In addition to managing facility projects, including capital improvements, Doug works closely with state and federal surveyors, as well as architects and city officials to ensure compliance with changing and newly adopted codes.
With a career spanning more than 30 years, Doug joined Caraday from Touchstone Communities where he was Senior Director of Facilities and Construction.  He also served as Vice President of Environmental Services for Mason Health and TRISUN Healthcare, both long-term care companies.
Doug started his career in equipment engineering at three Fortune 500 semiconductor manufacturing companies where he specialized in electronics, robotics, laser optics, and process improvement.  His tenure in the semiconductor field also allowed him to gain valuable experience in process improvement, project management, and leadership roles.
Paul Gerharter, RN
Vice President, Clinical Services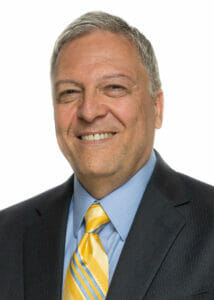 Paul Gerharter has over 40 years of experience in the health care industry. He has dedicated the last 25 years to work with skilled and post-acute care communities. Paul has held senior management positions with several leading organizations including HCR-ManorCare, where he had oversight to post-acute services for over 500 facilities.
By way of background, Paul began his early health care career working as an orderly in a nursing home while pursuing his nursing degree. He worked for 15 years in a variety of settings to gain an in-depth working knowledge of the health care system. His experience in inpatient, outpatient, critical care, emergency services, and community health helped to form the foundation for understanding the unique challenges faced by each entity in the health care continuum.
Paul's transition to post-acute services was instrumental in helping to re-define the image of skilled nursing within the industry to meet stringent federal and state standards while focusing on acute care. During his time at HCR-ManorCare,  he helped navigate the merger between two large companies (HCR and ManorCare Health Services), successfully transition to the Prospective Payment System (many other providers went bankrupt), and develop and implement one of the industry's most comprehensive electronic medical record systems. He also played a part in efforts to redefine and focus outcomes to meet the needs of an evolving reimbursement system.
Several years ago, Paul decided to return closer to home and has subsequently worked with regional SNF providers in both post-acute and regional support roles. These include Encore Health Care Services, Paramount Healthcare, Touchstone Communities, and Southwest LTC. Throughout Paul's career, the one constant theme in health care that has played out is ongoing change. His ability to lead and motivate teams to do the same has been demonstrated in the success and positive outcomes they have achieved.
Paul has served on the Nurse Council for the Texas Health Care Association and is a current member of the National Nurse Executive Council.
John McThompson
Vice President, Finance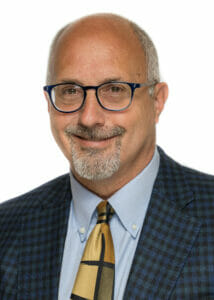 John McThompson brings a varied background to the Caraday team, having worked not only in healthcare but in education and television. John specializes in system implementation and process improvement, particularly with the mission of making a difference in the lives of the residents Caraday serves.
With oversight of financial services, John has served as Controller for several organizations including most recently Camelot Education which provides alternative education for students with special needs, Harden Healthcare, KVUE-TV, and WOFL-TV for Meredith Corporation.
John received his Bachelor of Arts in Accounting from Central College.
Marsha Nesbit
Vice President, Business Development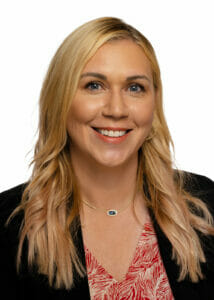 Helping residents and family members transform what is for many a difficult time in their lives into a positive and promising experience is a personal passion that drives Marsha Nesbit in her role as Vice President of Business Development.  She has earned a particular sensitivity and empathy for everyone who is involved in the selection and admission process from years of working at various levels within the skilled nursing continuum.
Before joining Caraday as Regional Director of Business Development, a position she held for over two years before being promoted, Marsha held several positions focused on relationship building and business development for area skilled nursing communities.
Marsha received a Bachelor's of Science in Family and Consumer Science from Texas State University.
Becca Smith, MOT/L, RAC-CTA
Vice President, Reimbursement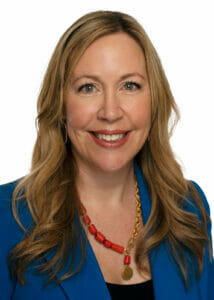 Becca Smith draws on her more than 20 years of post-acute care experience to plan, implement, and manage strategic initiatives designed to align with an organization's vision. As a progressive reimbursement leader, Becca coordinates clinical reimbursement and value-based programs, leading teams of both clinical and non-clinical staff toward quality and data-driven success.
Becca comes to Caraday from Senior Care Centers where she was Senior Vice President of Reimbursement for 97 skilled nursing facilities while driving preparation initiatives for the unparalleled redesign of SNF reimbursement. She also served as a senior leader for their reorganization process including divestiture facilitation. As the Regional Vice President of Reimbursement and Compliance Officer for Paramount Health Care Company, Becca supported compliance, excellence, and revenue growth contributing to Paramount's acquisition by Senior Care Centers. Becca was appointed to her position at Senior Care Centers after serving as the Divisional Vice President, responsible for over 50 facilities soon after the acquisition of Paramount. Becca was also Director of Rehab for Brookdale Westlake Hills and an occupational therapist for St. David's Rehab.
Having received her Bachelor of Science from Spring Hill College, Becca continued to receive a Master of Occupational Therapy from Texas Woman's University. She holds advanced level certification as a Resident Assessment Coordinator (RAC-CTA) and advanced training in ICD Coding from both AAPC and AANAC. Becca serves as a Board Member of the Texas Medicaid Coalition, recently completing CMS grant work to help create a nationally used documentation training video. She has been a working group member of the Texas Health and Human Services' (HHSC) Quality Incentive Payment Program (QIPP), and a speaker on healthcare compliance and PASRR success at Texas Health Care Association's conferences and conventions.