Tips for Outdoor Sun Safety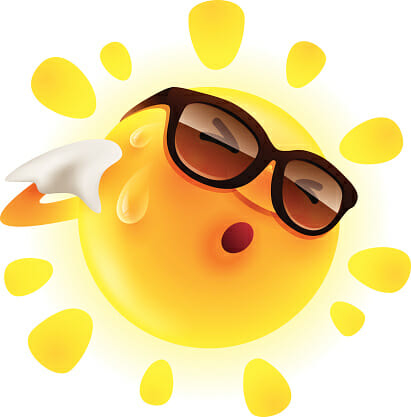 Our vision in everything we do is to convey a shared value of compassion, a commitment to excellence, open communications, motivation to be the best, and a sense of personal integrity. We are honored to care for our residents and share a passion to make their days enriching and  fulfilling. It's The Caraday Way!
Stay safe in the summer sun by considering these tips:
Choose a sunscreen with broad spectrum protection with SPF 30 or higher. The sun emits both UVA and UVB rays which cause premature aging and sunburn, respectively. Water and sand can reflect and amplify the suns' damaging rays, and even on cloudy days, up to 80% of the sun's UV rays can reach your skin.
Don't forget lip protection. A lip balm with SPF protection blocks out the sun and keeps in moisture for your lips—great for a day on the lake or while you're working on that summer romance.
Stay hydrated. Drink two to four cups of water every hour that you are doing activities outside in the heat or direct sun. Your body needs more water than usual when working in a hot environment because you'll lose more fluids through sweating.
Avoid alcohol. While an ice-cold cocktail might sound good on the beach, it won't be as refreshing to your body, since alcohol causes dehydration.
Be mindful of medications you are taking. Some antibiotics and medicines make the skin more sensitive to the sun.
Wear sunglasses to help reduce the cumulative damage that causes senior eye problems, such as cataracts and age-related macular degeneration.